Widening horizons: St Cuthbert's School, St Helens
March 6, 2023
St Cuthbert's Catholic High School is an oversubscribed, voluntary-aided, 11-16 mixed school in St Helens. It has more than 900 students on roll.
St Cuthbert's places a strong focus on raising aspirations, with careers activities taking place from Year 7 onwards.
Cath Twist (left), Headteacher of St Cuthbert's, says: "Fostering aspirations and an understanding of career options is extremely important in our context. We want to open our children's minds from day one. Our Career Connect Schools Lead, Alison, is like one of our own staff. She knows our children and is relentless in ensuring they can access everything that they are entitled to in careers provision.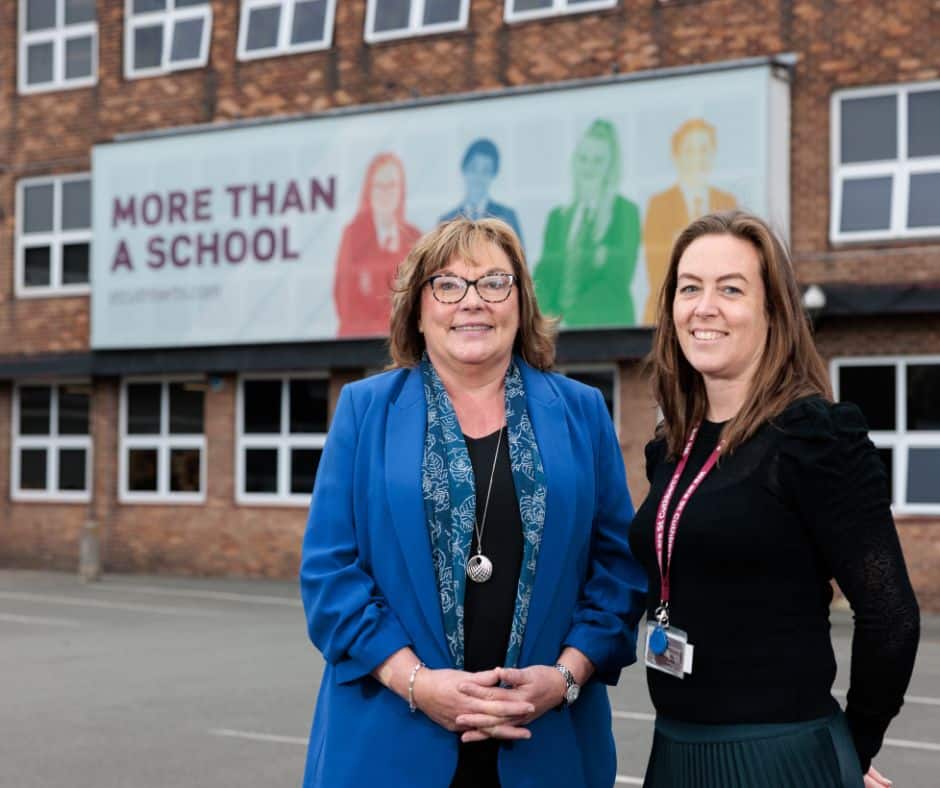 "Alison works with vulnerable students who may find it hard to access post-16 education and arranges transition visits for those not quite ready to move straight on to college or employment. She picks up students who don't attend and engages them in conversations about careers. She ensures nobody is left behind. During the Covid-19 pandemic Alison did everything she could to continue provision.
"It is the attention to detail that stands out – taking every opportunity to spark those conversations and open our young people's eyes to their options. The children, and their parents, also really value the one-to-one careers interviews and her attendance at parents' evenings."
Nikki Ward (right), Careers Lead for St. Cuthbert's adds: "If we are taking children off curriculum to attend an event, it has to be worthwhile, and with Career Connect that has always been the case. Alison organised a very high-quality Jobs for Tomorrow event for Year 7s and Year 9s, and Employer Marketplace events.
"I've undertaken Careers Leader training, offered by Career Connect, which has really helped equip me for my role and allowed me to network with other Careers Leaders. We have also worked with Career Connect on our second Quality and Careers Standard accreditation, which we have in place for the next three years. Having a whole range of services to choose from, from a provider you trust, makes it so much easier.
"Alison is truly embedded into our team. As educators, we all do our best to build careers conversations into lessons, or when we speak to students around school, but Alison brings that all together."
Mrs Twist adds: "Alison – and Career Connect – provide invaluable support, not just for our students as they navigate their futures, but for us as educators as we strive to widen horizons for our young people."
Speak to one of our experts
One of our consultants will get back to you